25 DIY Hair Care Products You'll Love
Try one of these easy 25 DIY Hair Care Products you can make yourself!  Hair it is, happening all week! Check out all the fun hair ideas here or follow along on social media with #HairItIs.
Whether you want to skip the chemicals, get salon looks without the salon price, or just try something new, making your own hair care products is a fantastic option!  You can customize scents, adjust for hair type and texture, and create personalized results – and you'll be surprised at how easy most are to make.  So save yourself a trip to the salon for your next round of hot oil treatment: you can DIY that!  And make yourself nearly any hair product you need, from gel to dry shampoo!  Keep reading for 25 favorite DIY hair care products.
25 DIY Hair Care Products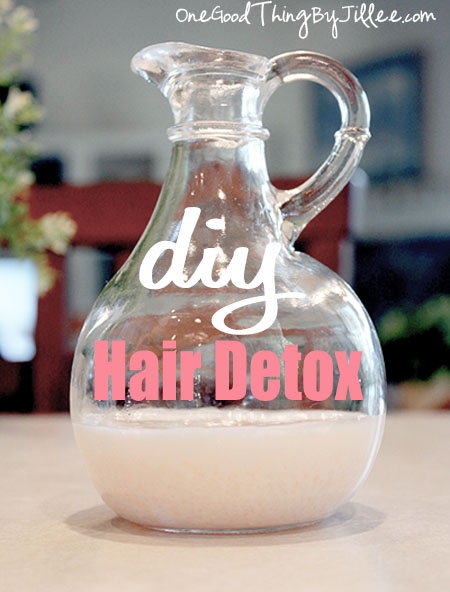 1. Hair Detox – If your hair feels weighed down by products and over-styling, this detox will take a load off!  It's just like detoxing your body – use the solution sparingly for a clarifying, exfoliating effect and your hair will thank you for getting rid of all that build up.
2. Baking Soda and Apple Cider Vinegar Rinse – This is probably the easiest of the DIY hair regimes.  It involves scrubbing your hair with a baking soda solution (to counteract natural oily buildup) and following this with an apple cider rinse, which helps to restore pH to your scalp.  The final step is to rinse with cold water.  With this simple guide, you should seal in moisture and have sleek, shiny hair.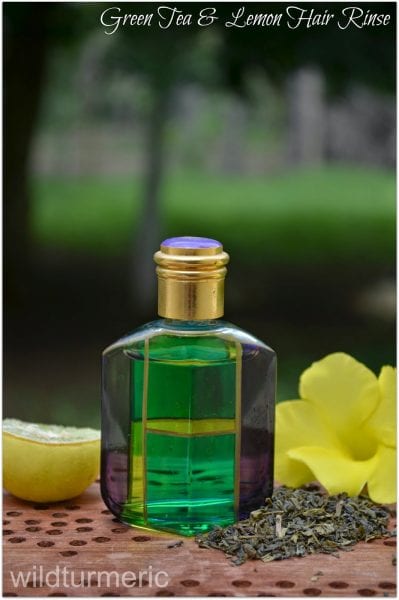 3. Green Tea and Lemon Hair Rinse – Green tea is an effective ingredient in beauty and hair products.  You can harness the nourishing qualities by simply rinsing your hair with some cooled, brewed green tea (mixed with just a few other ingredients).  It's a source of vitamins E and C, it can heal split ends, repair damage, and strengthen hair.  It's known for helping with dandruff and hair growth.
4. Rice Water – Don't toss the water after making rice!  Apparently, after boiling rice you can save the milky "rice water" and use it as a conditioner for your hair.  The rice proteins fill in any cracks and splits, making your hair smooth and shiny.  Who knew it was so easy?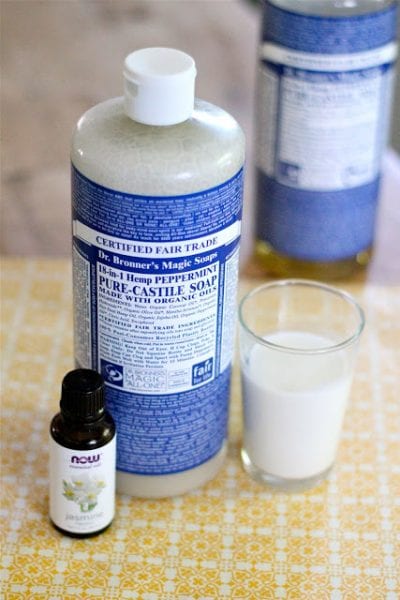 5. Coconut Shampoo – In this recipe, you combine the power of coconut milk with castile soap along with your choice of essential oils.  Castile soap is good for all hair types, so this shampoo is a basic recipe that fits nearly everyone.
6. pH Balanced Shampoo – Not only does this shampoo include all the benefits of other homemade products – like smoothing, moisturizing and repairing abilities of honey, coconut oil and jojoba – It's created with a PH that closely matches the average scalp, which can reduce the chance of itchiness and flaking.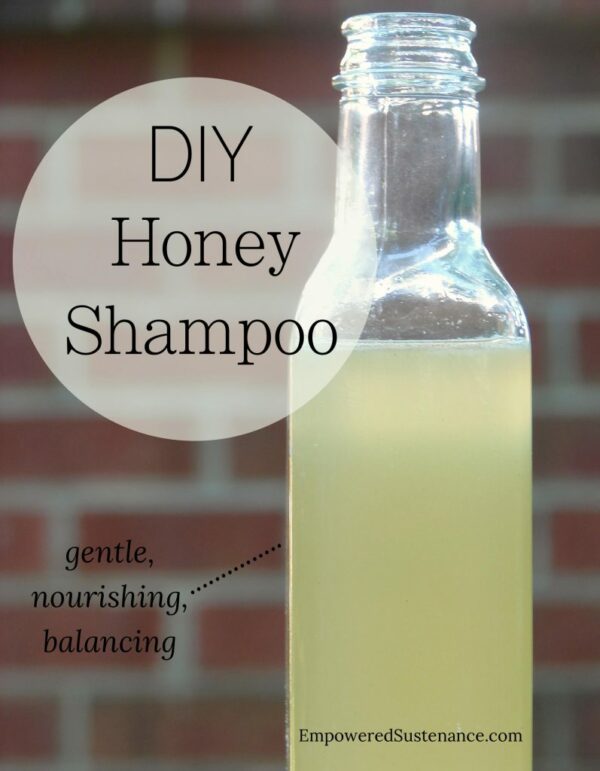 7. Honey Shampoo – Raw honey does wonders for hair, as you've likely already read.  You can quickly whip up this shampoo, with only three very simple ingredients and you get all the power of honey – smoothing, moisturizing, nourishing, repairing frizz and split ends.  Plus, it's super gentle for those with sensitive scalps.
8. Dry Shampoo Spray – Dry shampoo took the beauty care world by storm, and now you can make your own in a matter of minutes!  This dry shampoo is actually a spray – meaning it's a liquid you apply to slightly damp hair, then style as normal.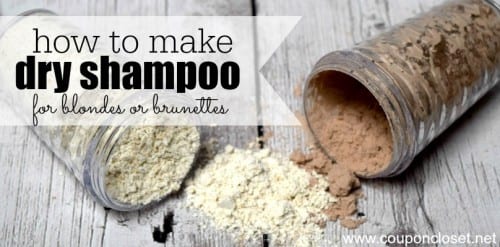 9. Dry Shampoo Powder for Blond or Brunette – If you prefer the powder form of dry shampoo – which you simply sprinkle on your already dry roots when you need to touch up some oily spots – you can make that too!  It costs just pennies to make and you've likely already got everything you need in your kitchen!
10. Coconut Milk Leave-in Conditioner – The base for this yummy leave-in conditioner is coconut milk, so it smells good enough to eat!  It also leaves your hair super moisturized and can treat frizz and brittleness.
11. Hair Conditioner – This easy peasy coconut rinse-out conditioner will give you tons of moisture, leaving you smooth and shiny.
12. Deep Conditioner – A homemade deep conditioner is perfect for those occasional reparative treatments.  This one uses a few different kinds of oil to add shine to dull hair, control frizz and control dandruff and dry scalp issues.  Adding essential oils will personalize it to your needs, giving it an added bonus.
13. (Yummy) Deep Conditioning Hair Masks – These three delicious hair masks cover a range of hair problems you may encounter – especially in the summer months.  There's one for dry, damaged hair, one for deep moisture (for color-treated hair), and one that's super light, for extra smoothness and shine.
14. Mayo Hair Mask – Sounds gross, right?  There are so many variations in this recipe – eggs, vinegar and oil will promote hair growth and shine, plus adding different powdered herbs give a host of other benefits, including strength and softness.  Smooth it on your hair and let it stew for a bit before rinsing – the benefits may outweigh the mayonnaise!
15. Coconut Honey Hair Mask – This super easy hair mask has only three ingredients, but packs a big punch.  It seals in moisture, offers antibacterial properties for a healthy scalp, removes gunky buildup and restores natural pH.  Sounds like a winner!
16. Hair Repair Mask – Don't let the ingredients fool you – it may look like a crazy breakfast concoction, but it's a super ultimate hair repair treatment.  With all the healthy oils going on in this, it will smooth out your hair, control frizz, make it soft and shiny and repair split ends.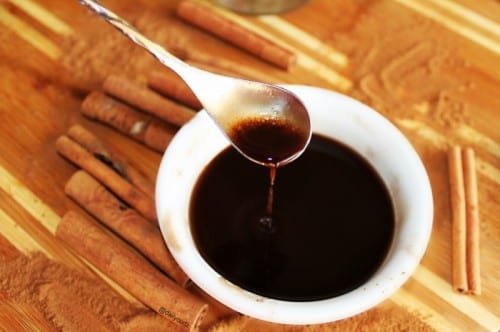 17. Hair Growth Mask – The secret ingredient in this hot oil treatment is unexpected, and you don't need to look any further than your spice cabinet.  Try cinnamon!  By massaging the cinnamon oil into your scalp, you stimulate circulation which encourages hair growth.  It can also strengthen the hair follicles already present.
18. Hot Oil Treatment – All you need are three kitchen staples (olive oil, honey and coconut oil) and you've got the makings of your very own hot oil treatment.  Brush the mixture on your hair and wrap in a shower cap, and your hair will be shiny and damage-free in no time!
19. Hair Detangler – If your little ones, or even YOU, have tangles you hate dealing with, try this super easy DIY detangler – another hair care product you can add various essential oils to for different results.
20. Frizzy Hair Serum – Not only will this spritz smooth your frizzy mane, get rid of the wispy fly-aways, and keep you smooth and shiny, but it promotes hair growth as well!
21. Hair Volumizer – It doesn't take much to create some volume for your flat locks.  Use this 2 ingredient DIY the next time you're in the shower, then rinse it out for a bunch of bounce and energy!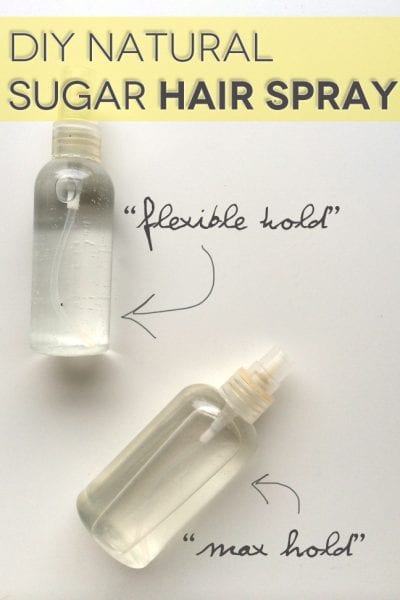 22. Sugar Hair Spray – You DIY your own hairspray!  It's true – and you can create different "strengths" to suit your needs. There are only 3 (totally normal, everybody has) ingredients, too.
23. Homemade Pomade – If you use pomade to texturize your hair or tame static and fly aways, then you're used to plunking lots of money on the salon counter.  So make your own instead!  The addition of essential oils can help customize your pomade even further, with oils that can stimulate hair growth, boost shine and even fight dandruff!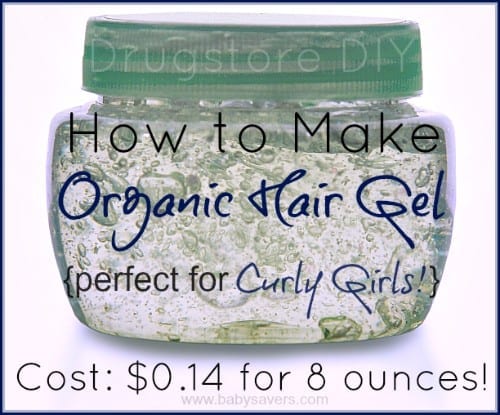 24. Organic Hair Gel – I'm not joking when I say you can make your own hair gel with only two ingredients.  It's so easy.  The secret?  Whole flaxseeds.  Add essential oils to give it your own scent (or hair care properties).  It's the perfect product for "unmanageable" hair.
25. Scalp Scrub – You've probably exfoliated your face before, right?  Well this product works under the same premise.  Scrub your scalp with this sugar based concoction once a month and your head – along with your tresses – will be healthier for it.  This is a clarifying scrub that will get rid of buildup and clear clogged hair follicles, encouraging hair growth.
Cassity has had a love of blogging since 2007, when she started her first blog Remodelaholic.com Since then as her interests have grown, and so has her need to share more things that she loves. Tipsaholic was born to share interesting lifestyle, family, kids, travel and financial topics, plus a bunch of stuff in between. I hope you learn some great tips and share them with those you love!