California Dreamin': Ultimate Family Fun at Top 10 Parks!
Pack your bags, gather the family, and get ready for an adventure-packed journey through the Golden State! California is not only known for its stunning landscapes but also for its fantastic parks that cater to families seeking fun, excitement, and a touch of magic.
Whether you're a roller coaster enthusiast, a water park fanatic, or simply looking for a day of family bonding, this list of the top 10 amusement and water parks in California will have something for everyone.
10. Legoland California Resort
Hello, all Lego lovers! Legoland California Resort is a dreamland for you. They have rides, shows, and all kinds of Lego fun. And guess what? You can also check out the Sea Life Aquarium and make a big splash at their rad water park with super cool slides and pools.
9. Raging Waters, Los Angeles
Hang loose at Raging Waters Los Angeles, the coolest water park in California! They've got wild slides like Aqua Rocket and Bombs Away, plus awesome stuff for everyone like Splash Island Adventure. It will be a blast!
8. Soak City Water Park
Right next to Knott's Berry Farm, Soak City Water Park is a super awesome spot for a whole day of splish-splash excitement. With slides, wave pools, and lazy rivers, this place is packed with endless chances for watery adventures!
7. Gilroy Gardens Family Theme Park
Tucked away in the cool city of Gilroy, this special theme park offers family fun and cool rides mixed with nice gardens. From the Quicksilver Express Mine Coaster to the awesome Circus Trees, Gilroy Gardens is a total blast where you can have a super duper great time with your family!
6. Knott's Berry Farm
If Soak City doesn't interest you, then Knott's Berry Farm will! It's a super cool place with old-school rides like GhostRider and awesome things like the Mystery Lodge. Oh, and make sure you don't miss the Knott's Berry Farm Boysenberry Festival; it's mega tasty!
5. Universal Studios Hollywood
Hey there, movie buffs! Universal Studios Hollywood is where the action is. You can dive into the Wizarding World of Harry Potter, where magic comes alive, or hop on Jurassic World: The Ride for a wild adventure. It's a park that brings movies to life where you can have a total blast with your family!
4. Great Wolf Lodge
If you're in search of a water park adventure, look no further than Great Wolf Lodge. This indoor water park resort features various pools, water attractions, and slides suitable for all ages. Enjoy the lazy rivers, thrilling water slides, and interactive splash areas.
3. Six Flags Magic Mountain
For thrill-seekers, Six Flags Magic Mountain is the right destination. It is popular for its unparalleled roller coasters, including the legendary Twisted Colossus and X2. Brace yourself for heart-pounding adventures and adrenaline-fueled excitement.
2. California Adventure
Right next to Disneyland, California Adventure brings the hype with a truckload of excitement. Enter the realm of Pixar and Marvel, and brace yourself for heart-pounding rides such as Guardians of the Galaxy: Mission: Breakout and the Incredicoaster! Get ready to soak up all the Disney storytelling magic in one epic adventure.
1. Disneyland
No doubt, Disneyland is the ultimate spot for pure enchantment, a place every family should hit up. From mingling with beloved Disney characters to riding mind-blowing attractions like Space Mountain, there's a whole lot of magic packed into one park.
Disney Aulani
Did you know that Disney has a resort in Hawaii.  It is SO fun for a family trip, Meet Aulani, The Hawaii Disney Resort.
Best Times To Visit Disney World
Disney world, the sometimes happiest place on earth, but what is the best time to go to Disney World so that you have the experience possible.  Let's break it down.
12 Fun Ideas for Fantastic Backyard Family Movie Night!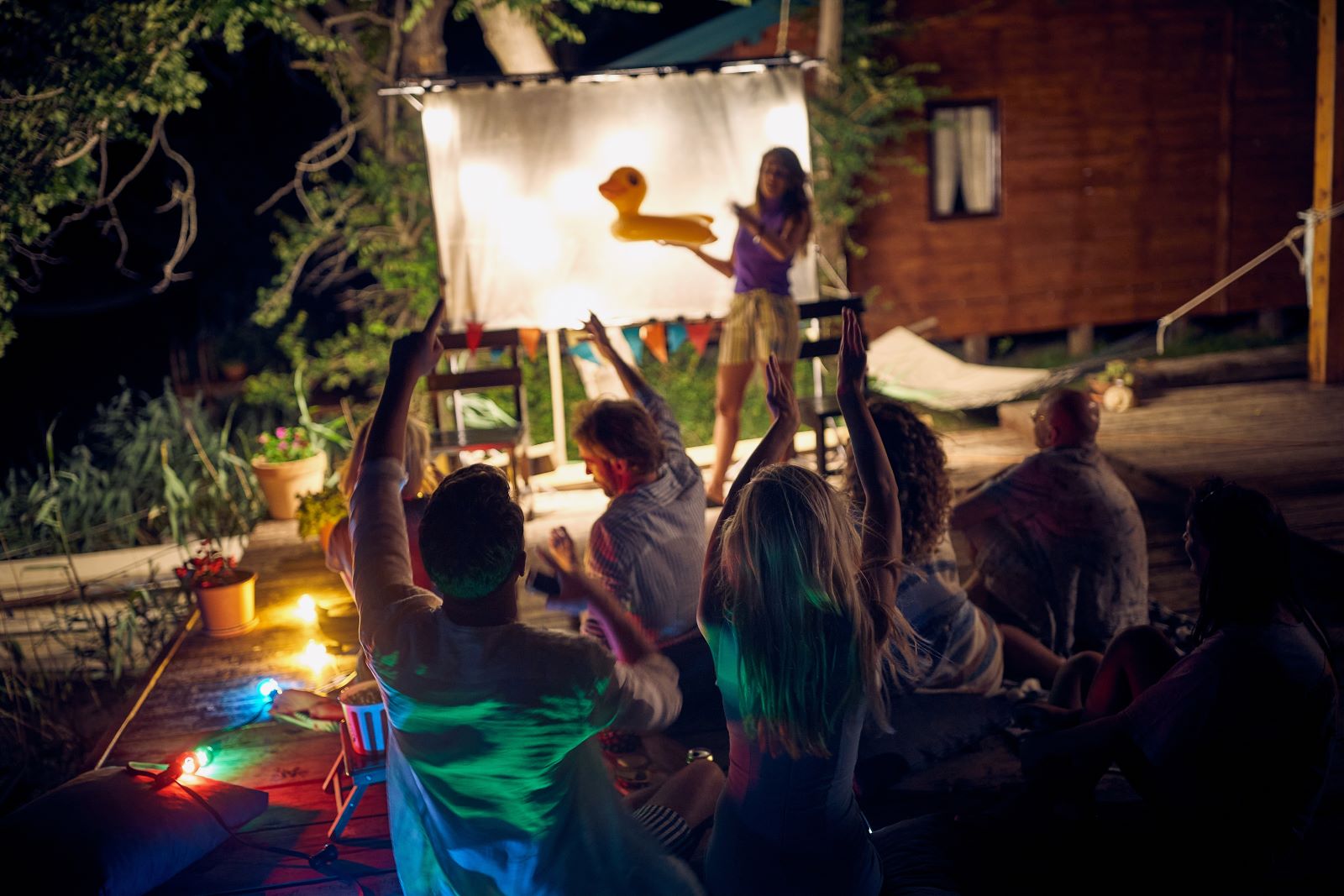 Are you in search of movies perfect for a cozy backyard family movie night? Well, here are the top twelve films ideal for enjoying in your backyard with your loved ones. Let's get started! 
Family Fun: 10 Must-Try Leisure Activities for All!
In today's fast-paced world, finding quality time to spend with your family is precious. One of the best ways to bond and create lasting memories is through leisure activities that everyone can enjoy.
10 Things You Start to Lose Interest in as You Get Older:
Things are awesome when you are young — especially when you are a teenager. Nothing beats sharing passion about discovering something new with your best friends. However, this changes as we age for some people. They are flocking to a recent online post that asks aging Internet users to share what no longer excites them?
10 Things That Have Disappeared in America, Did You Notice?
With the passage of time comes change. Some of these changes are noticed almost immediately. Still, others are so gradual they're only realized once someone points them out. The members of an online community were asked to identify the things that have vanished from American culture, and their replies will have you searching your memory banks.
10 Easy and Lazy Ways to Lose Weight 
You could define developing countries as those where the average person aims to gain more calories; in the developed world, we try our hardest to lose them. A recent online post shares the easiest and laziest ways we lucky Westerners can lose weight.
Cassity has had a love of blogging since 2007, when she started her first blog Remodelaholic.com Since then as her interests have grown, and so has her need to share more things that she loves. Tipsaholic was born to share interesting lifestyle, family, kids, travel and financial topics, plus a bunch of stuff in between. I hope you learn some great tips and share them with those you love!