90s Nostalgia: Can You Recall These One-Hit Wonders?
The 1990s was a remarkable decade for music, marked by the rise of iconic boy bands, the grunge revolution, and the emergence of unforgettable pop sensations. Amidst the chart-toppers and legendary musicians, the '90s also witnessed the brief but dazzling careers of one-hit wonders. These artists burst onto the scene with a single unforgettable hit that left an indelible mark on the era.
Let's take a trip down memory lane and revisit some of the most notable one-hit wonders from the '90s, inviting you to test your nostalgia and see if you can recall these catchy tunes and the artists who created them.
15. Los del Río – "Macarena" (1995)
"Macarena" (1993) by Los del Río is a globally recognized one-hit wonder that took the world by storm. This infectious Spanish dance song became a cultural phenomenon, reaching the top of the charts and captivating audiences with its catchy melody and iconic dance moves.
14. Chumbawamba – "Tubthumping" (1997)
"Tubthumping" (1997) by Tubthumping is a notable one-hit wonder that became an anthem of the 1990s. This infectious and upbeat song, with its memorable chorus and irreverent lyrics, achieved worldwide success, propelling the band into the spotlight for a brief moment.
13. Hanson – "MMMBop" (1997)
"Hanson – 'MMMBop' (1997)" is the hit that skyrocketed the band to fame and became an iconic song of the late 1990s. The infectious pop tune, with its catchy chorus and youthful energy, captured the hearts of listeners worldwide. Technically they had one other song hit the top ten in 1997, but while the band still releases music today they haven't had a hit release since MMMBop.
12. Deep Blue Something – "Breakfast at Tiffany's" (1995)
Deep Blue Something's hit 1995 single "Breakfast at Tiffany's" is a timeless classic that encapsulates the sound of the mid-90s. Its infectious acoustic pop-rock style blended with references to the iconic film resulted in an enduring anthem for the era.
11. "EMF – 'Unbelievable' (1990)"
"EMF – 'Unbelievable' (1990)" became a chart-topping sensation. The energetic and catchy blend of rock, dance, and rap elements, combined with memorable lyrics and an infectious chorus, propelled EMF into the spotlight, and securing its place as a timeless party classic.
10. The Verve – "Bitter Sweet Symphony" (1997)
"Bitter Sweet Symphony" is a 90s one-hit-wonder song by The Verve. It was released in 1997 and written by Richard Ashcroft. It was inspired by a Rolling Stones song called "The Last Time." It did not make it to the top 10 on the music charts, but it is still recognized today.
9. Eagle-Eye Cherry – "Save Tonight" (1997)
"Eagle-Eye Cherry – 'Save Tonight' (1997)" is a remarkable one-hit wonder that became a global sensation. The infectious blend of alternative rock and pop, combined with Cherry's soulful vocals and introspective lyrics, created an instantly recognizable and emotionally resonant song that struck a chord with listeners, cementing its place as an enduring anthem of the late 90s.
8. The Cardigans – "Lovefool" (1996)
"Lovefool" – The Cardigans (1996) The Swedish pop band The Cardigans experienced unexpected success when their single "Lovefool" was included in Baz Luhrmann's film Romeo + Juliet in 1997. Initially, the Cardigans thought that "Lovefool" had peaked in popularity, however, the addition of the song to the film gave the band more international acclaim.
7. Len – "Steal My Sunshine" (1999)
"Steal My Sunshine" was praised by music critics for its sample usage and was described as a perfect summer song. It reached number nine on the US Billboard Hot 100 chart, meaning that Len had their first Top 10 hit and their only song to chart.
6. Right Said Fred – "I'm Too Sexy" (1991)
"I'm Too Sexy" – Right Said Fred (1991) was an English pop duo composed of brothers Richard and Fred Fairbrass, and Rob Manzoli was their guitarist. They are most famous for their hit single "I'm Too Sexy," which was a top 10 hit in the US and UK and was nominated for a Grammy. It has also featured in many film soundtracks including Beverly Hills Chihuahua, Beverly Hills Ninja, Bullet and Encino Man to name a few.
5. Sir Mix-a-Lot – "Baby Got Back" (1992)
Sir Mix-A-Lot's iconic track 'Baby Got Back' topped the US charts in 1992. Despite not having another hit single since then, the rapper has stayed active in the music industry through production work, voiceover work and a viral video of him performing with an orchestra. The lasting influence of 'Baby Got Back' has solidified its status as an iconic and beloved track.
4. Semisonic – "Closing Time" (1998)
"Closing Time" – Semisonic, an American Rock band, The song deals with the idea of life's end and the idea of people leaving a bar at closing time, as interpreted by many listeners. However, drummer Jacob Slichter has suggested that it was written by Wilson in anticipation of fatherhood, and that it is about being sent out of the womb, as if by a bouncer.
3. Eiffel 65 – "Blue (Da Ba Dee)" (1999)
Eiffel 65 released 'Blue (Da Ba Dee)', which became a one-hit wonder that everyone knows. After it was released, it became popular in Europe and hit number one in charts all over the world.
2. Lou Bega – "Mambo No. 5 (A Little Bit of…)" (1999)
"Mambo No. 5 (A Little Bit of…)" by Lou Bega is a catchy and infectious song that became a global sensation in the late 1990s. This upbeat track combines elements of mambo and dance music, featuring a lively brass section and a catchy melody. Lou Bega's smooth and playful vocals add to its charm that instantly transports listeners back to the carefree days of the late '90s and continues to be a beloved one-hit wonder.
1. The Verve Pipe – "The Freshmen" (1996)
"The Freshmen" by The Verve Pipe is a poignant and emotional alternative rock song released in 1996. The song tells a powerful and heart-wrenching story of regret and loss, exploring themes of guilt and reflection. With its melodic guitar riffs and emotionally charged lyrics, "The Freshmen" struck a chord with listeners and became a standout hit for the band.
Blast from the Past: 26 Tunes of the 80s to Rock Your World!
Presenting 26 unforgettable tunes of the 80s, arranged in no specific sequence. I challenge you to peruse this list without immediately belting out the lyrics in your mind or even singing them out loud, especially if you're alone at home! Feel free to share your favorite '80s songs that we might have overlooked in the comments below.
10 Things That Have Disappeared in America, Did You Notice?
With the passage of time comes change. Some of these changes are noticed almost immediately. Still, others are so gradual they're only realized once someone points them out. The members of an online community were asked to identify the things that have vanished from American culture, and their replies will have you searching your memory banks.
10 Things You Start to Lose Interest in as You Get Older:
Things are awesome when you are young — especially when you are a teenager. Nothing beats sharing passion about discovering something new with your best friends. However, this changes as we age for some people. They are flocking to a recent online post that asks aging Internet users to share what no longer excites them?
10 Books that Inspired Blockbuster Films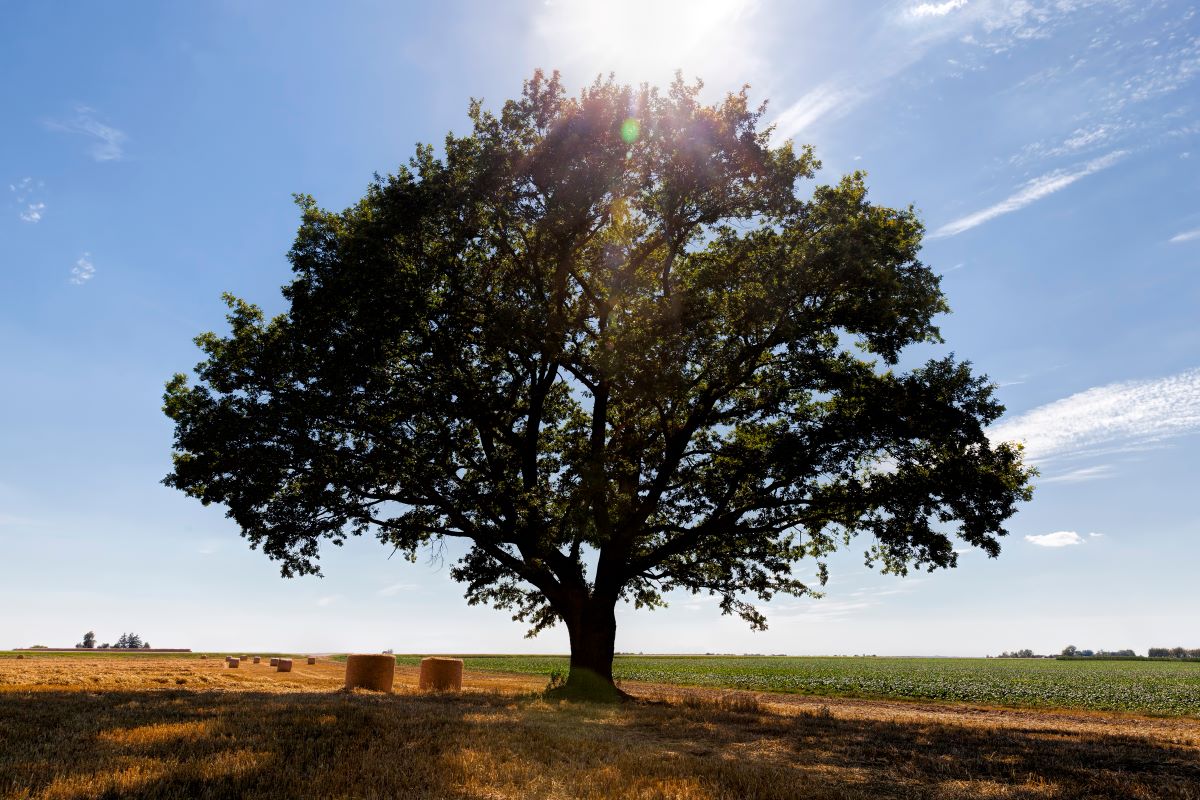 There's something exceptional about watching our favorite characters and stories come to life on the big screen. So, we have compiled a list of 10 books that inspired some truly great movies. Be prepared to add these to your reading and watching lists!
25 Epic Tunes of the 80's
These are the best songs of the 80's try not to sing along!
Cassity has had a love of blogging since 2007, when she started her first blog Remodelaholic.com Since then as her interests have grown, and so has her need to share more things that she loves. Tipsaholic was born to share interesting lifestyle, family, kids, travel and financial topics, plus a bunch of stuff in between. I hope you learn some great tips and share them with those you love!