Get Ready to Tap Your Feet: 16 Must-See Movie Musicals for Every Fan!
Movie musicals are a pleasure, and you know it! There's nothing like vibing to the rhythm of a song and watching some awesome dance moves. That's why we made a list of the 16 best movie musicals ever. So, grab some snacks, crank up the sound, and let's get into the musical mood!
16. The Prince of Egypt (1998)
The movie that gave us the iconic theme song of hope "When You Believe" from no less than iconic singers Mariah Carey and Whitney Houston, is an inspiring tale of faith amidst great adversity. It is an artistic retelling of the story of Moses and the Israelites and their 'exodus' from Egypt and slavery.
People love this movie and think it is one of the best animated films ever!
15. The Music Man (1962)
"The Music Man" is a beloved American musical that first hit Broadway in 1957 and quickly became a classic. Set in the early 20th century, the story revolves around the charismatic con artist Harold Hill, portrayed memorably by Robert Preston, who arrives in the small town of River City, Iowa. Posing as a music professor, Hill plans to swindle the townspeople by organizing a boys' band and selling them instruments and uniforms. However, his plans take an unexpected turn when he falls for the town's skeptical librarian, Marian Paroo.
14. Mamma Mia (2008)
"Mamma Mia!" is a joyful musical movie that weaves the timeless hits of ABBA into a heartwarming story of love and self-discovery. Set on a Greek island, it follows a bride's quest to uncover her father's identity, with the help of her mother's old diaries and the unforgettable songs of ABBA, creating a toe-tapping, feel-good cinematic experience.
13. Hairspray (2007)
"Hairspray" is a high-energy musical movie that tackles issues of race and integration in 1960s Baltimore through the story of teenager Tracy Turnblad. Tracy's dream of dancing on a local TV show leads her to fight for equality, backed by catchy tunes and vibrant performances that celebrate diversity and acceptance.
12. Annie (1982)
The 1982 adaptation of "Annie" brings the beloved Broadway musical to life on the big screen. This heartwarming film follows the adventures of little orphan Annie, who charms her way into the heart of billionaire Oliver Warbucks. With memorable songs like "Tomorrow" and a delightful cast, it's a timeless family classic. A great movie to watch with kids.
11. Seven Brides for Seven Brothers (1954)
"Seven Brides for Seven Brothers" is a delightful 1954 musical film set in the 1850s Oregon wilderness. It tells the tale of backwoodsman Adam Pontipee, who marries Milly and sets off a chain reaction of love and merriment when he brings his six unruly brothers home. It's a toe-tapping, barn-raising romp. 
This may not be everyone's favorite and as an adult it hits a little different, but dang I love this movie. The music, the dancing, all of it.
10. Singin' in the Rain (1952)
If we're talking about top-dog movie musicals, "Singin' in the Rain" is indeed sitting pretty at the pinnacle. Helmed by Gene Kelly and Stanley Donen, this golden oldie stars Gene Kelly, Debbie Reynolds, and Donald O'Connor. Set during the shift from silent films to talkies, "Singin' in the Rain" is a love note to Hollywood's heyday, crammed with catchy numbers, unforgettable dance scenes, and bucket loads of laughs.
9. The Sound of Music (1965)
"The Sound of Music" is a fan favorite that spins the yarn of Maria, brought to life by Julie Andrews, a young woman who becomes the nanny for the von Trapp family in Austria. As she infuses the kids' lives with music and helps them navigate life during WWII, she finds love and a sense of home. Packed with timeless tunes like "My Favorite Things" and "Do-Re-Mi," this movie musical has won the hearts of folks from all walks of life.
8. West Side Story (1961)
"West Side Story" is like a fresh spin on the old Romeo and Juliet saga, only this time it's in the concrete jungle of NYC, where two rival packs—the Jets and the Sharks—go head-to-head in a tale of love and heartache. This ground-breaking musical, under the direction of the masters Jerome Robbins and Robert Wise, features classic songs by Leonard Bernstein and Stephen Sondheim like "America" and "Tonight." The film's incredible dance moves and powerhouse acting make it a no-brainer for anyone into movie musicals.
7. The Wizard of Oz (1939)
You'd be hard-pressed to find a movie more loved than "The Wizard of Oz," a magical musical trip that keeps pulling audiences in. Starring Judy Garland as Dorothy, a young girl who's blown off to the enchanted land of Oz, this film is filled with songs you'll be humming for days, like "Over the Rainbow" and "We're Off to See the Wizard." With its evergreen tale and memorable characters, "The Wizard of Oz" is a certified gold standard.
6. La La Land (2016)
"La La Land" is a spiffy musical that tips its hat to the golden age of Hollywood. Directed by Damien Chazelle, the film features Ryan Gosling and Emma Stone as dream-chasing artists who catch feelings for each other while trying to make it big in the city of Los Angeles. With its eye-popping visuals, toe-tapping tracks, and story that tugs at your heartstrings, "La La Land" is a gorgeous shout-out to all the dreamers out there.
5. Grease (1978)
"Grease" is the definitive high school musical, spinning the yarn of lovestruck duo Danny (John Travolta) and Sandy (Olivia Newton-John). Transporting you back to the 1950s, this feel-good movie rocks the house with earworm songs like "Summer Nights" and "You're the One That I Want." Between its high-energy dance-offs and unforgettable retro flair, "Grease" has turned into a cultural sensation that keeps winning over new fans.
4. Chicago (2002)
"Chicago" is a flashy, shadowy, and enticing toe-tapper set smack-dab in the roaring '20s. With Rob Marshall as the director, the movie stars big names like Catherine Zeta-Jones, Richard Gere, and Renée Zellweger. Packed with stylish visuals, knockout acting performances, and tracks you won't forget, like "All That Jazz" and "Cell Block Tango," "Chicago" is a rollercoaster ride of a movie musical experience.
3. Moulin Rouge! (2001)
Directed by Baz Luhrmann, "Moulin Rouge!" is a visual stunner and an emotionally gripping film, nestled in the artsy scene of Paris at the dawn of the 20th century. Starring Nicole Kidman and Ewan McGregor, this movie musical is a veritable feast for the eyes and ears, filled to the brim with lush scenery, top-tier performances, and a banging soundtrack full of modern pop songs given a fancy new twist.
2. Les Misérables (2012)
Taking its cue from the legendary stage musical and Victor Hugo's epic novel, "Les Misérables" is a sweeping saga spinning a tale of love, second chances, and upheaval in 19th-century France. Hugh Jackman, Anne Hathaway, and Russell Crowe are just a few of the stars who appear in Tom Hooper's movie. With its heavy-hitting performances and tunes that'll stick in your head, "Les Misérables" is a movie experience you don't want to pass up.
1. Mary Poppins (1964)
"Mary Poppins" is a spellbinding and heartwarming musical that's been wowing many fans for years. Starring Julie Andrews as the leading lady, this mesmerizing movie spins the yarn of a magical caregiver who brings a dash of happiness and wild rides to the day-to-day life of the Banks family. Packing memorable tunes like "Supercalifragilisticexpialidocious" and "A Spoonful of Sugar," "Mary Poppins" is an enduring gem that keeps casting its spell on moviegoers of all ages.
May the Force Be With You: Iconic Star Wars Quotes!
These phrases capture universal human experiences, elevating them beyond mere Star Wars sayings. So, gather around, fellow Star Wars enthusiasts, as we delve into the finest quotes from this iconic series!
10 Books that Inspired Blockbuster Films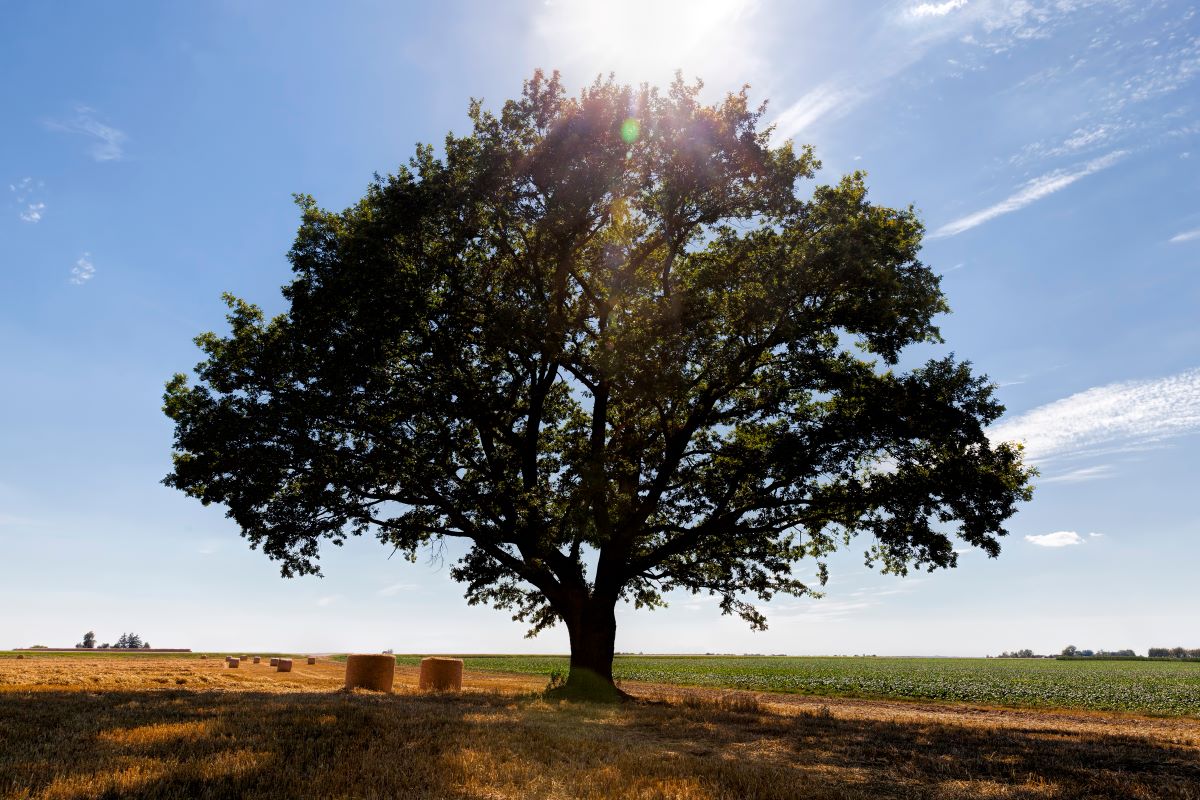 There's something exceptional about watching our favorite characters and stories come to life on the big screen. So, we have compiled a list of 10 books that inspired some truly great movies. Be prepared to add these to your reading and watching lists!
25 Epic Tunes of the 80's
These are the best songs of the 80's try not to sing along!
10 Things You Start to Lose Interest in as You Get Older:
Things are awesome when you are young — especially when you are a teenager. Nothing beats sharing passion about discovering something new with your best friends. However, this changes as we age for some people. They are flocking to a recent online post that asks aging Internet users to share what no longer excites them?
Cassity has had a love of blogging since 2007, when she started her first blog Remodelaholic.com Since then as her interests have grown, and so has her need to share more things that she loves. Tipsaholic was born to share interesting lifestyle, family, kids, travel and financial topics, plus a bunch of stuff in between. I hope you learn some great tips and share them with those you love!